Main content starts here, tab to start navigating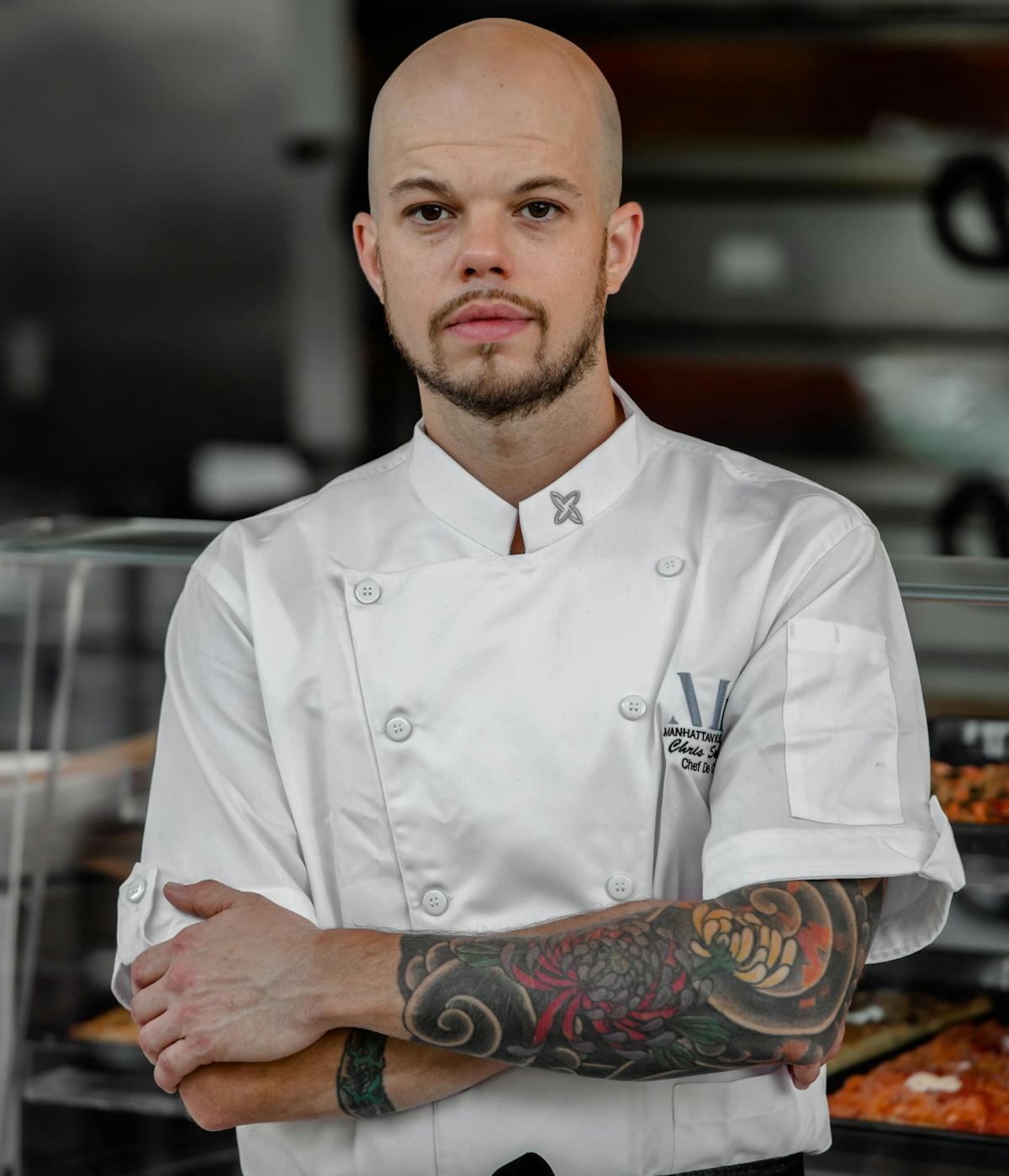 Chef Chris Strelnick
Chef de Cuisine
Brooklyn-born and bred, Chef Chris Strelnick started his passion of cooking early. His first inspiration was his grandmother. From a very young age, Chef Chris was in the kitchen side by side with her, trying new things, and interested in good tastes and good smells. Life really revolved around the kitchen and it was then that he learned how happy food can make people.
Chef Strelnick attended the New York Restaurant School graduating in the top 5 percent of his class. While attending culinary school, Chef Chris did his externship for celebrity Chef Wylie Dufresne at the acclaimed restaurant WD-50. The experience shaped his career exposing him to a modern approach to cooking. In 2007, Chris joined the team at Gilt in the historic New York Palace Hotel first under celebrity chef Christopher Lee and later under Chef Justin Bogle. Chef Strelnick worked his way through the ranks eventually becoming Executive Sous Chef. Together, the Chefs obtained 2 Michelin Stars, for 5 consecutive years in a row. It was his time at Gilt that refined and honed his own distinct culinary style. He had the honor of being featured on Iron Chef America with Chef Bogle. After Gilt's closure in 2013, Chef Chris linked up with avant-garde Chef Paul Liebrandt and became Executive Sous Chef at The Elm. In 2014, he was handpicked to be part of the opening team of Chevalier in the Baccarat Hotel in New York City. In 2015, Chef Chris had the opportunity to become Executive Sous Chef at Amada under Iron Chef America's Jose Garces.
In 2019, Chef Strelnick joined the culinary team of Chef Franklin Becker's F. Becker Hospitality. Eventually, Chris was tapped to helm the kitchens at Manhattanville Market and was recently named Chef de Cuisine of Oliva Tapas Espagnolas.
Chef Chris has accomplished quite a bit in his career yet his greatest accomplishment is being a loving caring father to his young daughter. With his new role as Chef de Cuisine, he strives to bring his own perspective to the culinary world.